My experience as a leader and as a team member has helped me to create a process that really works which will help you to become stronger in the personal and/or business side.
Senior Manager International Flows Bachelor of Science in Mechanical Engineering Wayne State University.
When I reflect back on the impact that you've made on my career, you leadership and mentoring style were critical in preparing me for the challenges I would face in the years to come.
You were able to help me identify opportunities to improve my executive presence along with suggestions on how to manage through difficult decisions in a time sensitive environment. I've tried to adapt many aspects of your leadership style in my current role.
Recognize your employees on their achievements/accomplishments regularly. Take time understand your employees' personal interest inside and outside of work and build a trusting relationship. Coach and challenge your employees to help them achieve their maximum potential.
Understanding that work life balance is critical in ensuring your employees morale is high which generally translates into a high performing group. Be aware of situations early in the process to avoid political distractions that can delay projects/ assignments.
I am truly grateful for the time you have invested in me and owe a great deal of my success to your mentoring.
McKinsey Consulting Bachelor's Degree: Business Administration- University. of Michigan, Ann Arbor, MI Masters International Business Strategy - Stephen M . Ross School of Business
When Mercedes helped me grow in so many ways. She rolled up her sleeves and held my hand step-by-step during my first bid project for the Toluca ECC, sacrificing her valuable time to train me-
Analytical skills— she taught me the phrase "peeling the onion", which can be applied in many ways. Emotional Intelligence — she made it possible for me to attend a diploma at the Tec de Monterrey, and an Enneagram personality typing course.
Time-management and prioritization — she shared with me her best-practices for managing her daily and long-term agendas, showing me how she keeps notes from meetings with dates, times, and participants and stores them in organized folders.
Managing upwards — she gives me instantaneous feedback after meetings with our directors to help me improve my communication skills. Presentation skills — she showed me how to prepare effective presentations and how practicing in advance pays off .
Beyond this list, Mercedes's passion and honest heart give her a unique capability to inspire and motivate me not only to complete my tasks, but to go beyond and make an impact.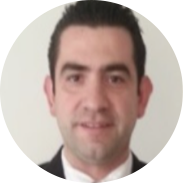 Account Manager – Apple Inc. Bachelor's Degree: Industrial Engineering- Monterrey Tec (ITESM) Master's Degree: Business Administration- Major: Supply Chain Management-Michigan State University M.S. Production and Quality Systems- Monterrey Tec (ITESM) M.S. Marketing Research- Michigan State University,
I owe so much of what I have accomplished professionally to Mercedes. Thanks to all her coaching and dedication I was able to get a job with one of the best companies in the world regarding Supply Chain practices, Apple Inc.
She helped me managing pressure when giving presentations to Top Management and always gave me immediate feedback which helped me realize my weaknesses so I could work on them while capitalizing on my strengths.
She is someone that I truly trust, and I see her not only as a mentor but also as a friend. I could easily talk to her about career moves and she would always give me her unbiased advice. She even helped me to look for different job options when I decided to relocate due to family reasons.
I feel truly honored to have met Mercedes. She is a great person to work with and has a great personality when dealing with teams. She knows how to manage stress well and helped me deal with stressful situations.
One of the biggest strengths I believe she has is that she is very direct with communication, she is not afraid to tell you whatever she sees straight ahead, and that helps her convey messages clearly and concisely, and helps to build trust.
She thought me to be a fighter and never settle for average performance, she was always giving me pointers on how to give my best and stand out from a group.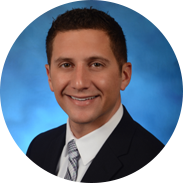 Logistics Procurement Manager Company RIVIAN
Mercedes was always challenging me with new positions and assignments.
She rotated me into multiple different jobs within International Logistics during a three-year period.  As soon as she saw improvements and was confident, I understood my role, she would send me to another area where I could learn new skills, network and have an impact.  
She encouraged me to get out of my comfort zone and move to another department within Supply Chain Management.  This rotation was and has been critical to my professional development.  Looking back, I would have never made this move on my own. 
I am grateful for her leadership and coaching.  
Most importantly, Mercedes always puts the interest of her employees first and never herself.
Toledo Operations Terminal Manager Bachelor's Degree: Environmental Policy and Planning- University of Cincinnati Master's Degree: Leadership- Baker College Online
Mercedes, took interest in me and helped me to navigate the FCA corporate structure. In such a large organization Mercedes helped to point me in the right direction in regard to positions and leadership opportunities. One of the key things Mercedes did for me was help me to better understand different management personalities and how to interact with these personalities.
Mercedes beyond all else provided a listening ear and excellent advice for me. It is so crucial to have an advocate and mentor in any organization and for me Mercedes was there for me regardless of proximity.. I am currently the Terminal Manager for FCAT Toledo and a large portion of my day is dealer with different personalities. The approach I take to interacting with individuals is largely based on understanding their personalities to determine the best way to get my message across.
Her learnings on how to deal with different personalities was key to my growth as this is a large part of the daily interactions in any big organization.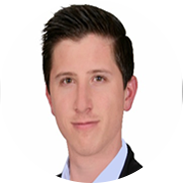 Supply Chain Design Consultant – Llamasoft COO & Co-founder – ISOI Bachelor's Degree: Industrial Engineering- Monterrey Tec (ITESM) Masters Degree: Supply Chain Management- MITx
Mercedes constantly challenged me with complex tasks and made me participate in projects from different areas of the company. These tasks helped me develop my skills as a professional far beyond what I would've achieved without appropriate mentoring. Meanwhile, being involved in other projects gave me more exposure than the average employee of my level would've hoped for.
Ownership: I learned to always seek a deep understanding of a project or task, this way, work is focused on improving processes and going beyond what's necessary. This adds more value than just doing what is expected, it helps earn the trust of peers and accelerates growth.
Active participation: I learned how to make people notice me so that I'm constantly involved in my workplace's matters, make people perceive the result of my work, earn the trust of my superiors and eventually have a say in more relevant decision making.
Team Building: As a leader and as a member, understanding the importance of the role, skills, interests and talents of each person drives engagement and therefore, productivity. It helps team leaders get the most out of everyone and promotes a healthy workplace.
I am certain that I wouldn't have made it this far if I didn't have appropriate coaching. I am very grateful to Mercedes, who saw potential in me at a very early stage in my career forcing me to release my full potential to pursue a successful professional career.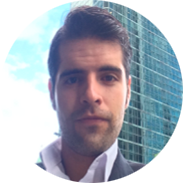 Operations Director, PAM Transport Bachelor's Degree: Industrial and Systems –Tec de Monterreay (ITESM)
I do not have words and there is not something that can compensate all your experiences, that you shared with me, all your lessons that although they were some hard, I was not the best of your pupils either.
Over time I realized your ability, and talent to polish people. You are really a great example for me, you are in my top Leaders of the world and of the universal history that have left a mark in my life with their teachings. I firmly believe you are a talent sculptor and that sometimes you have to work with talents such as wax or mud that are malleable and easier to develop but water! They can be very fragile. And other talents like me that were stones or diamonds that are harder to polish and require more time and patience but in the end I think you can see the fruits of your work.
I keep talking about how good it was with you to learn and something I never forget is that you saved me almost 20 years of being stubborn and learning in my life. Undoubtedly, every day we have the opportunity to continue learning and I would like to continue learning.
Thank you Mercedes. I really like the idea of ​​remaining part of your sculptures.
Global World Material Flow Logistics Manager Bachelor's Degree: Industrial Engineering- Tec de Monterrey ( ITESM)- Major Logistics and Supply Chain Management
While working with Mercedes, I was given the opportunity to challenge myself and strengthen abilities.
I always keep in mind that "great things never come from comfort zone". By supporting on different tasks and projects that she assigned, I could develop leadership skills, learn to prioritize tasks and improve communication with my teammates – identify how to work with different types of personalities, effective non-verbal communication, etc.
She was always looking to develop and empower through cooperative team work. Thanks to her guidance, I had the opportunity to move a step forward in my professional growth and obtain a Managerial position. The knowledge and advice as well as the tips she shared have been a great asset throughout my career.
I'm grateful for the words of encouragement and support.
Damage Prevention and Claims Manager Bachelor's Degree: Industrial Engineering- Universidad del Valle Master's Degree: Business Administration- Universidad Anáhuac
Since the first time I met Mercedes (in a job interview) I could tell that her leadership would represent a great boost to my career. I had my first Managerial position under her leadership, she guided me through the whole process, trained me and kept an open door always for advice. She always shares all her knowledge and experience unreservedly.
She has given me challenging tasks and assignments so that I can learn new skills and get ready for different positions, these experiences have helped me increase my skillset and become not only a better professional but also a better person. During 2 years I worked for her, I have learned and growth more than in any other time, without all the coaching, training and mentoring that she puts into every single activity I wouldn't have been able to exceed our goals and achieved a high-performance professional level.
Last but not least, I also  learned from her how to become a leader and build successful teams.
Mercedes has a genuine interest in developing people. I will always be deeply grateful and will consider her as one of the leaders that marked my professional path.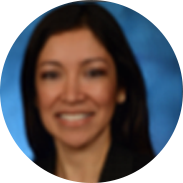 Integrated Logistics Operations Manager 
 Bachelor's Degree: Management Sciences- Escueala Bancaria Comercial Masters Degree: Business Administration- Major Strategic Planning, Escuela Bancaria Comercial
Mercedes taught me to be confident and trust on my own capabilities. She always believed that I could achieve more, and thanks to that encouragement I was able to grow from an analyst to a Manager, even when other people did not believe in me.
I will always remember when she invested her personal time on preparing me for an important interview for a Management position, for which I'm very grateful. I think the most important aspect of this learning trail is that through her leadership she has taught me to see beyond the task and into the essence of how we can influence our teams to become better professionals and better people.
I have learned so much from her, particularly to be resilient and persistent even more in difficult situations, when it is more needed.
Looking back at my professional career, I can confidently say that she has been the only person truly interested on my own development. I believe I am very lucky to have her along my side.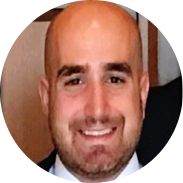 Logistics Buyer- Aero Logistics Bachelor's Degree: Integrated Supply Chain Mangement- Western Michigan University
During the 20 months I worked under Mercedes, she played a big part in my growth as an employee and as an individual.
I could tell Mercedes has a passion for mentoring and cares deeply about her employees growth and development. Every chance she had, she would make sure to take time out of her busy day to ask how I was doing and have a conversation about life and my personal progress.
Mercedes leadership and mentoring makes a huge difference in the moral of employee and the company culture. Knowing that your leadership truly cares makes employee's work even harder at their job.
Mercedes taught me the importance of becoming an expert of my commodity and always asking the question, why? This has led to me becoming more knowledgeable and confident in everyday contributions as an employee. A few months into my role I was asked to present a significant increase at a Executive meeting. Prior to the meeting Mercedes took the time to run through tips and tricks that she uses for presenting. I remember I felt prepared for the presentation, which resulted in receiving positive feedback from my Director.
Thanks again to Mercedes for all of the leadership and mentoring that you provided me.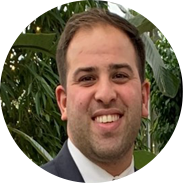 Senior Logistics Buyer- General Motors Bachelor's Degree: Finance- Wayne State University
I had the opportunity to work with a very special individual by the name of Mercedes Figueroa.  To say she has played a big part in my growth as an employee and as an individual is an understatement.
Since the first time I was introduced to Mercedes, I could tell she was full of energy, passion and an eagerness to learn.  She has always put her team first and would do anything to see them succeed professionally and personally. She was a great leader, mentor and teacher but most importantly someone I found to be a friend. Someone who would communicate, listen and fight for me when needed.  Her guidance helped me grow into the professional I am today.
There were countless occasions where Mercedes trusted me and I trusted her.  I will never forget the moment she recommended me to present at the carrier conference.  Although the circumstances were awful, she trusted me with this important task and I wanted to do everything in my power to succeed.  That is the type of leader she is.  She strives for greatness and as such, her team does as well.
I can not think of any person more important to me during the time I worked in Mercedes' team. You helped me through the ups and downs and I will forever be grateful for that.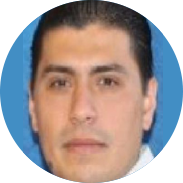 Customs and Compliance Manager Bachelor's Degree: Industrial Chemical Engineering- Instituto Politecnico Nacional Others Degrees: Production and Inventory Management Certification – APICs Associaiton
While Mercedes has helped me to identify my weaknesses and work on them as well as identify my strengths in order to focus and thus materialize them in high impact results that helps to achieve Logistics & Customs' goals. She is involving me in activities within the organization to increase the interaction with other operational areas that allows me to have a whole vision of the department as business.
She is encouraging and at the same time is challenging me to analyze myself in order to know how my personality and actions could affect positive/negative my personal and professional development.
I thank to Mercedes for teaching me to rediscover that is never late to continue learning.
Inbound Rail Logistics Buyer Bachelor's Degree: Industrial Engineering- University
Mercedes has been a decisive influence in my career, her support and coaching has gotten me across multiple positions always improving and adding new tools to my skill set.
Since the beginning she started challenging me with new tasks, always providing feedback to identify and work on my opportunity areas and always available to listen and roll up her sleeves to teach and make sure we understand whatever the main drivers are on the task at hand. You can feel how selflessly and genuinely cares about every employee, always ready to walk the extra mile with us.
Her mentoring and guidance during three and a half years have been a cornerstone to what I am and where I am now at this Automotive company, and I will be forever grateful.
Media Vehicle Quality Bachelor's Degree: Management Information System Masters Degree:Executive Busines Administration
When I first arrived at the company I work for, I came in with plant experience working at Warren Truck Assembly Plant as a material supervisor.
During my first few weeks and months I felt somewhat overwhelmed and nervous by my new responsibilities.
Mercedes was my boss at the time. She helped me over come my nervousness and fears and ad-dressed areas where I needed improvement.
Overall, with Mercedes' help and coaching I was able to gain the confidence and be more assertive which led to me becoming a successful professional.
Computer Operations, Asset Management & Incident Management Bachelor's Degree: Bachelor Degree: Administrative Computer Science Masters Degree: Project Mangement
I have a very positive experience with Mercedes.   I feel it has helped me very much with my leadership. I feel very privileged to  know Mercedes . She is one of the smartest individuals  I have ever met in my life.  She is a excellent women,  always prepared and is always on top of things to empowering Latin women.
Mercedes is the force behind establishing the value of mentoring as an important Leadership competency. She has done this with her templates,  and organized  workshops related to empowering women.  But … most important she models this in her own life as a mentor for me.
When I had a some question or doubts about what is the best way to do something, She always explained me with some example. Its is motivating talk with her.
She has been involved with Mentoring  program for several years and her guidance and dedication to helping rising Mexican employees develop, including myself, is evident.
As a result of my mentorship connection, I have sought out opportunities to improve my job  and leadership with my team, with my family, etc.
Ultimately she provided the type of professional support I know I will continue to benefit from throughout my time here at Stellantis  and beyond."
Senior Buyer Company Dell
Mercedes has helped me throughout my career to improve my performance as well as to build upon my skill sets.  She has helped me to understand the importance of interpersonal relationships and how understanding these interactions can lead to improved results for everyone involved.  Through her mentoring I was able to asses my own strengths and weaknesses and utilize this knowledge to determine how I can best approach all types of situations. 
I learned from Mercedes how to utilize effective time management and prioritization skills to improve my productivity and overall effectiveness.  She helped me to improve my organizational skills resulting in better results in my assignments and projects.  This led to more confidence in sharing and presenting my achievements both internally within my team as well us at executive levels.
It was a pleasure to work for Mercedes at several points during my career.  She brings a positive energy to her team environments that drives everyone to perform at their peak.  She provides her teams with honest, direct, and helpful feedback that helps them to improve. 
I have benefited immensely from working with Mercedes and know I will continue to rely on her for guidance and mentoring in the future.
Senior Buyer – General Motors Bachelor Degree: Supply Chain Management – Michigan State University
I owe a tremendous amount of my growth both professionally and personally to Mercedes.  I had the pleasure of working on Mercedes' team for several years, and during this time was privileged to receive her support and guidance that has helped shape me into the person I am today.
She has a wonderful ability of recognizing your successes with a genuine positivity that absolutely makes your contributions feel valued – however I believe one of her greatest qualities as a leader/mentor is her ability to provide constructive feedback and have those difficult conversations that other leaders may shy away from, in a manner that not only helps individuals understand potential areas of improvement, but also offering suggestions and ideas on how to help facilitate that growth.  It may not have been what I wanted to hear at that time, but it was what I needed to hear at that time.
Her commitment to making herself available to her team members and her willingness to provide in-depth support makes her an incredible resource with the vast amount of knowledge and experience Mercedes has to offer.  She provides a remarkable amount of care about the well-being of her team that makes each individual feel welcomed and cherished.
One of the things that I am most appreciative of Mercedes' mentoring is above all else, her friendship.  She truly wants the best for me, even if that meant moving outside of her group to explore more growth opportunities.  I am truly lucky to have had a mentor that could provide guidance as both a leader AND a friend.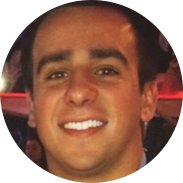 Sr. Global Logistics Buyer Stellantis Bachelor Degree of Science in Business Administration Central Michigan University – Mt. Pleasant, MI Marketing and Logistics Management
Mercedes has helped me throughout my early career to improve both personally and professionally.  She always has my best interests in mind while driving me to improve, grow, and learn from each project.  With Mercedes mentoring I was able to tackle ambiguous assignments with confidence and drive for improved results.
Mercedes' coaching and team-first mentality always improves professional interactions and increases not only individual results but the team as a whole.  Personally she has helped me improve my organization and prioritization, which are critical to succeed in our fast paced environment.  Her coaching has provided me the professional tool belt to be trusted with and succeed in additional opportunities from management.
It has been and continues to be a pleasure working with Mercedes.  She truly cares about each member of her team and is ready to help whenever needed.  I believe her leadership and positive attitude are infectious qualities, and working together always yields positive results.
Purchasing – Sr. Buyer Bachelor Degree: Supply Chain Management – WSU
I do believe that Mercedes's mentoring has been truly transformational for my career. I've always had goals, but sometimes lacked the structure needed to execute. Mercedes's training has helped me to see that If I break those goals down into smaller realistic tasks it makes them more achievable over time. The methods she uses has been essential to keeping me accountable, and I really enjoy being able to see and track my progress.
Her coaching has completely changed my outlook on how I manage my time and tackle any project. I have been able to make significant progress that I would not normally have made without her leadership.
Another one of the biggest benefits of being mentored by Mercedes is that she creates a trusting environment. Where I can ask her anything, and she is going to provide me with open and honest feedback. Not only is she helping me tackle my personal and professional goals, but she has guided me on areas that I needed to improve. This has made me become more self aware, so that I can ensure my personal/professional brand is coming across to how others see me.
Senior Buyer– Kohler Company Bachelor Degree: Operations Manageemnt – Specialization in Supply Chain Management
Working under Mercedes taught me to strive for my quality of work to never be only "good enough", as I learned from her the value of continuous improvement throughout any project
Mercedes pushed me to understand procurement as a whole, as well as in depth through specific commodities for a greater overall understanding
I was encouraged by her through her mentorship/coaching to analyze situations differently to be more open minded for what could be accomplished. Her empathy & care for her team members motivated me to exceed my own expectations & take more pride in my work
Mercedes challenged me to adopt the "never settle" mentality to continue expanding my knowledge & understanding of logistics/procurement & never become too comfortable in any single area
The level of honesty, transparency, & accountability from Mercedes allowed for exponential growth and development in my career that I will utilize for the next 40+ years of my career. Mercedes truly made me better
Global Purchasing Buyer Aftermarket Logistics Bachelor Degree: Applied Engineering Sciencer- Michigan State University (MSU)
I started working for Mercedes shortly before graduating college with my bachelor's degree and can confidently say that over the past 12 months she has helped me grow as a professional exponentially.
Mercedes made a significant impact on not only my professional development, but my personal development as well. She quickly recognized my strengths as well as my weaknesses and helped me further build on my strengths and work to hone in on and improve on areas where I was not yet confident. Albeit presenting to a director or just in my open issues meetings I know I could count on Mercedes for honest and effective feedback.
Mercedes has made a point to not only give encouragement but also to give constructive feedback that has helped expand my knowledge. It is very clear that Mercedes cares greatly for the development of her team member's.
I am grateful for not only her leadership but her advise and coaching as well.
Vice President Customer Success LATAM Blue Yonder Bachelor of Science in Business Administration Central Ostrobothnia University – Finland
Mercedes was a turning point in my professional career where she helped me to detect my areas of opportunity to develop indispensable to scale professionally and impact my organization in a strategic way, this helped me to go from being an individual contributor to a cross-functional regional leader.
Through examples of what I was working on at the time, I learned to focus my tasks and to prioritize correctly, distinguishing between the important and the urgent, as well as to discover how to make these actions be resolved at the root and built to last, thus generating long-term ways of working.
Mercedes builds and grows a networking designed to help and collaborate in and out of the day-to-day office work, I learned to really work as a team and help others grow and develop by performing tasks together using everyone's strengths previously identified which gave amazing results and with which I am still in contact with today.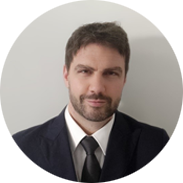 Global Commodity Manager for Aftersales Logistic Services Bachelor Degree: Management Engineering at Politecnico of Turin Masters Degree: Business Administration & Firms Direction at University of Turin
I feel truly honored to have met Mercedes. She is a great professional and has a great personality, representing always a point of reference for the team.

I am very grateful to have worked and have been coached by Mercedes.
Thanks to her suggestions and dedication I was able to get a job with one of the best companies in Italy as Head of Purchasing.

She helped me managing pressure when giving presentations to Top Management and always gave me immediate feedback on how to improve presentations and communication. This helped me to work on my weaknesses and capitalize my strengths.

She demonstrated to be a true leader, she truly cares about each member of her team and is ready to help whenever needed. Her positive attitude influences others and gives the needed energy to the team to face any difficulties successfully.